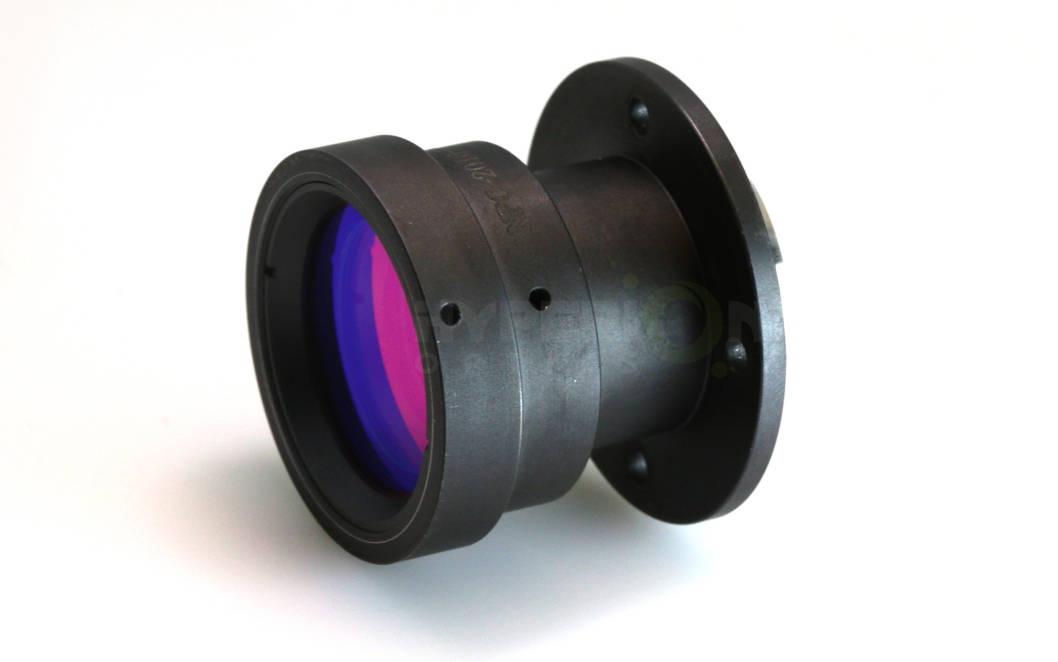 Hyperion Optics offers economical custom design collimating lenses that can effectively correct spherical and chromatic aberrations, including singlet and chromatic lenses. Many of our clients had experiences where off-the-shelf collimators they purchased for their system do not collimate the light source perfectly, thus affecting the final system performance. To better serve clients with similar challenges when building a cost-effective system, Hyperion Optics provides free design consultation for custom collimators in both singlet and chromatic formats.
Hyperion's custom collimators help parallelize the entrance light rays into your optical system setup, enabling you to control the field of view, collection efficiency, and spatial resolution. Our existing collimator design is responsive at UV-VIS, or VIS-NIR spectrum.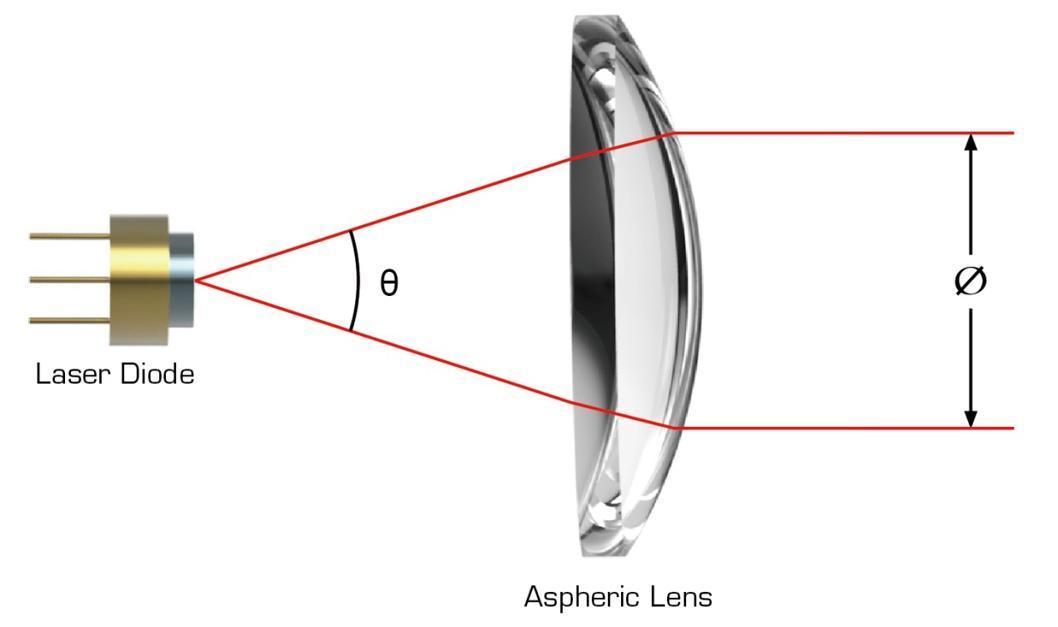 Aspherical collimator lens is another hot product that we offer as a cost-effective replacement for volume production. Unfortunately, brand-name aspherical lenses are not the most budget-friendly. Hyperion Optics provides reverse engineering services to help you maintain a competitive edge in the global market, oftentimes with even better system performance since our redesign aimed at optimizing the aspherical lens for your specific application. Please refer to our reverse engineering and aspherical surface production pages for more information.
To start with your customized collimating lens design, please verify the expected spot size and focal length of your setup: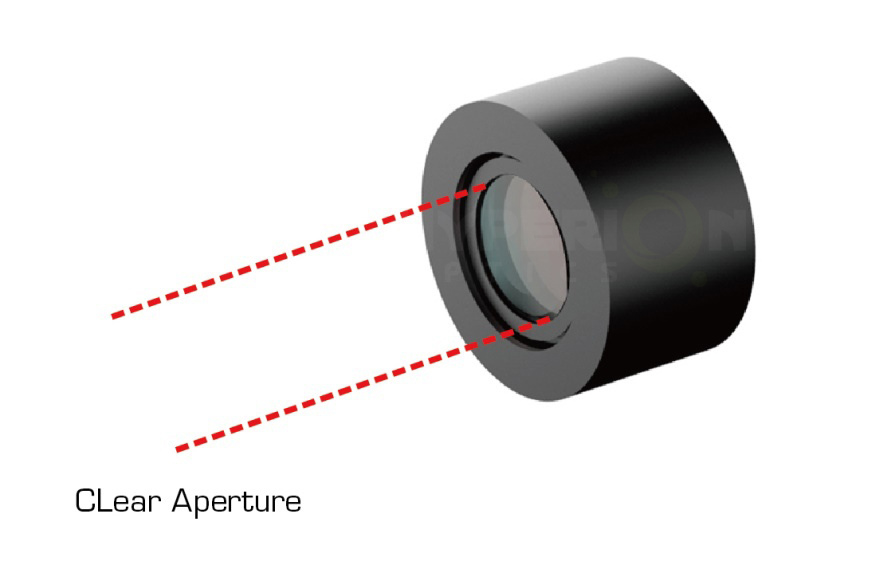 For a point source, near collimation can be assumed so that the beam will be the "clear" aperture of the lens. If a fiber is attached to the lens, the divergence angle can be calculated depending on the height of the thread. This information allows you to calculate the spot size at a distance.
Tan(Theta) = (Height of fiber)/(Focal Length)
Focal Length = Height of fiber = (1/2)*core diameter
Theta = divergence angle
Should I choose a chromatic or singlet collimator lens?
For applications such as absolute irradiance, the use of achromatic lenses can offer the maximum benefits. An achromatic lens helps to eliminate the unexpected "contamination" of the spectrum caused by wavelength outside of the optimal FOV.
Further, Hyperion Optics offers free consultation on your mechanical design, including lens mount, barrel, and, assembly housing. Contact our technical sales team today to find out the best collimating solution for your optical system.