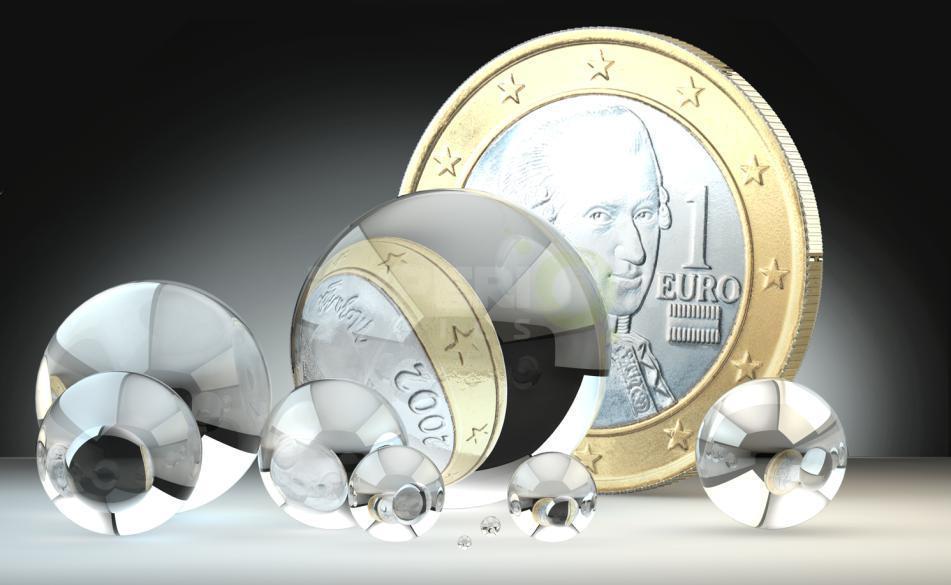 This product is polished spherical lenses made by optical glass fused silica, sapphire or other optical materials which have relatively high transmission rate for a diode with an anti-reflection coating. Widely used for coupling light in and out of fibers. It has the advantage of easy for fabrication, light weight which can be considered as the ideal components for optical communication applications.
Although due to the spherical aberration which leads to lower coupling efficiency, its unique easy-packaging attribute guaranteed ball lenses are suitable for series production for optical communication applications with no doubts, especially compared to aspheric lenses.
Hyperion Optics supplies a broad range of ball lenses to your specifications; we offer in fused silica with excellent UV and IR transmission between 185nm to 2100nm, please refer to its transmission curve for detailed information. Sapphire ball lenses are also available upon custom specifications, in a range of alternative diameters.
BallLensSpecs

COMMERCIAL GRADE

FACTORY STANDARD

PRECISION GRADE

Materials

BK7 or equivalent, Sapphire, Quartz, Fused Silica

Diameter

± 10µm

± 5µm

± 2.5µm

Figure (Sphericity)

5 Lambda(@632.8nm)

3Lambda (@632.8nm)

1Lambda (@632.8nm)

Focal Length Tolerance (%)

±5%

±3%

±0.2%

Cosmetic(MIL-C-13830A)

80-50

40-20

10-5
Further, It capability fits other applications such as endoscopy, bar code scanning or laser measurement.
For hemispheres Half-Ball Lenses, they offer uniform dispersion of light used in LED displays, focusing and coupling applications. Hyperion Optics provides high refractive index glass and sapphire hemispheres products for little spherical aberration, through UV to IR spectrum.
Hemisphere Half Ball Lens Specs

COMMERCIAL GRADE

FACTORY STANDARD

PRECISION GRADE

Materials

BK7 or equivalent, Sapphire, Quartz, Fused Silica

Diameter

± 25µm

± 10µm

± 2.5µm

Figure (Sphericity)

5 Lambda(@632.8nm)

3Lambda (@632.8nm)

1Lambda (@632.8nm)

Focal Length Tolerance (%)

±5%

±3%

±1%

Cosmetic(MIL-C-13830A)

80-50

40-20

20-10