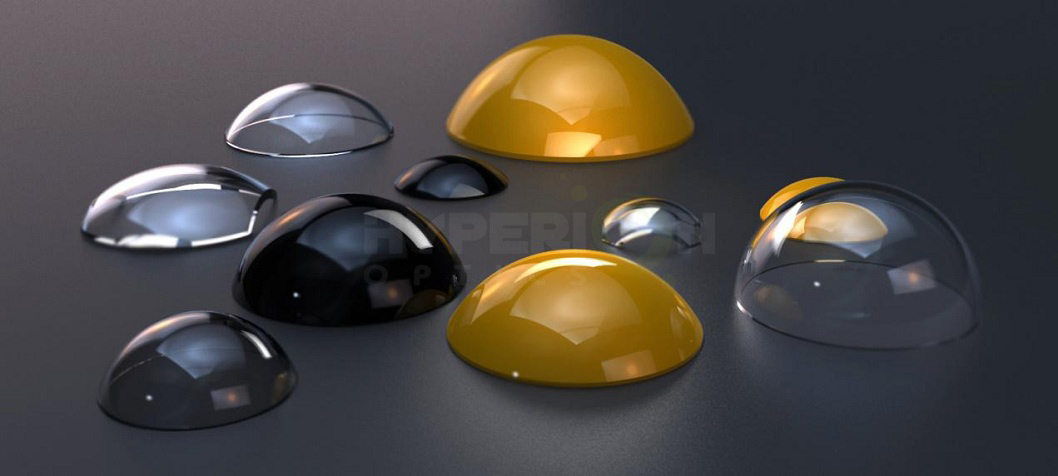 Glass domes are widely used for commercial applications which require protective boundary between different environments; domes perform as windows, providing protection to electronic sensors or detectors without sacrificing field of view.
Composed of two parallel optical surfaces, domes have no optical effect on design optical path. In lead element in an optical system, a dome is exposed to the environment, N-BK7 is good choice for visible to near infrared lead applications, which will withstand wind and rain erosion. Typically in single-use defense applications and ocean exploration. Shapes can vary from hemispheric to custom size with coatings.
At Hyperion Optics, we have strict control of wall thickness variation spec by utilizing most reliable deterministic CNC machine tools, we grind and polish optical glass, fused silica and zinc sulfide for applications range from visible to infrared.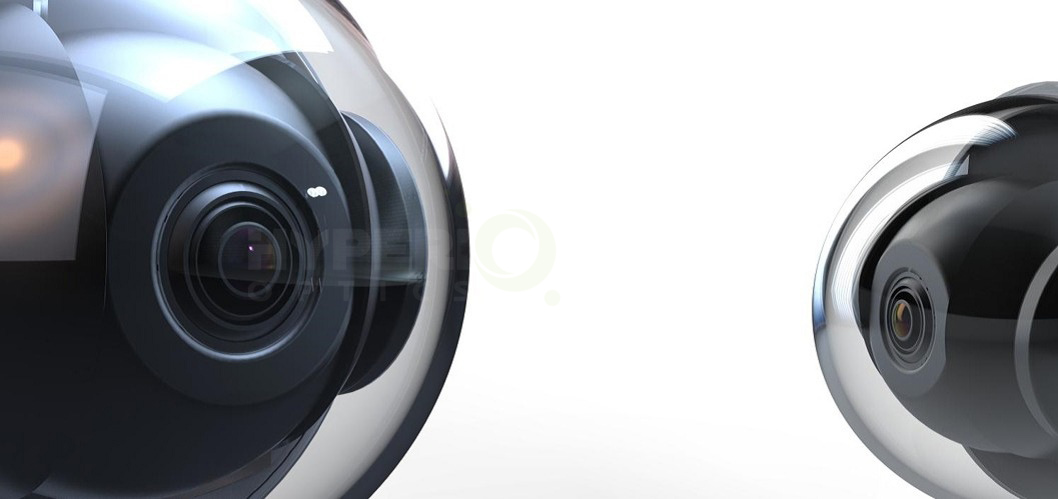 N-BK7 and H-K9L domes: N-BK7 domes are available directly from stock, and are used primarily in meteorology applications. BK7 offers excellent transmission from 300nm up to 2µm. BK7 is a relatively hard material, with excellent chemical durability. Our custom BK7 domes are practically free from bubbles and inclusions, making them perfect for high performance visible applications.
UV fused silica domes: For applications operating in the deeper UV range, we offer a range of UV fused silica domes. Fused silica domes are commonly used in underwater applications at extremely high pressures. Our Corning 7890 2G and Spectrosil 2000 fused silica both offer over 85% transmission at wavelengths as low as 185nm.
Zinc Sulfide domes: For infrared applications we can provide sapphire domes. Sapphire is an extremely hard material with transmission of over 80% in the 2-5µm wavelength range. As with fused silica, sapphire is able to withstand extreme pressures, making it the perfect material for underwater camera and infrared-guided missile applications.
Factory Standard – Contact us for manufacturing limit or custom specifications
Material: BK7 and more
Diameter: 20~300mm
Wall Thickness>1mm(Diameter20)
Surface accuracy: 3lambda
Dimensional Tolerance: +/-0.1mm
scratch & dig: 60/40
C-A:145+0/-0.05mm
Radius:R1=76mm,R2=80mmDome shall provide angular transmissions >=93%, between incident angles of ±25 degrees