METROLOGY is a serious matter.
At Hyperion, we believe in quantitative science. Since its founding in 2008, Hyperion has continued to invest in metrology capabilities. Our QC department is equipped to inspect almost every precision optical specification. From optical component to complex lens assemblies, Hyperion employs quantitative measuring devices along every step of production to monitor and safeguard quality.
100% Inspection = Guaranteed satisfaction
Detailed inspection reports signed off by our QA managers will accompany every product shipment. Dimensional measurements, ZYGO interferometry reports, and actual coating curves are standard items in a given inspection report. Every specification on print is 100% tested before shipment to ensure what you receive will meet or surpass your quality expectations. Interested in seeing what is included in our standard QA report? Contact us to request for a sample inspection report.

In-House Metrology
Hyperion offers a range of comprehensive metrology capabilities in standard QA procedure. Customized testing is available upon request, such as material index, dispersion testing, thermal testing, and other application-based tests. Our QA engineering team can customize an inspection plan for your specialized application needs.

1. ZYGO Verifire Interferometer
The latest ZYGO Verifire Interferometry System offers an enhanced accuracy in optical surface measurements.

Mx™ metrology software with measurement accuracy of 1/20waves

Dynamic, contactless measurements of surface flatness

QPSI™ Vibration-Tolerant Interferometry

SmartAveraging® Technology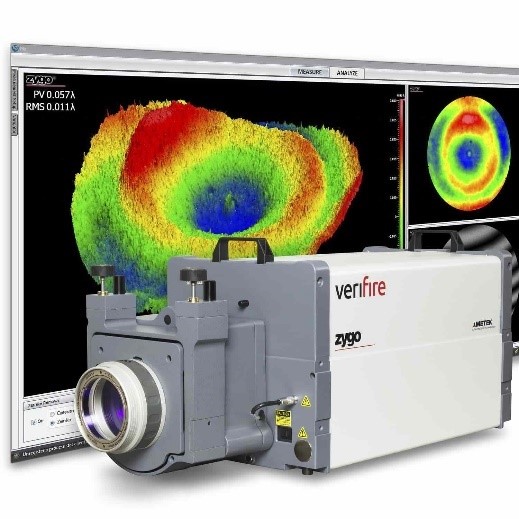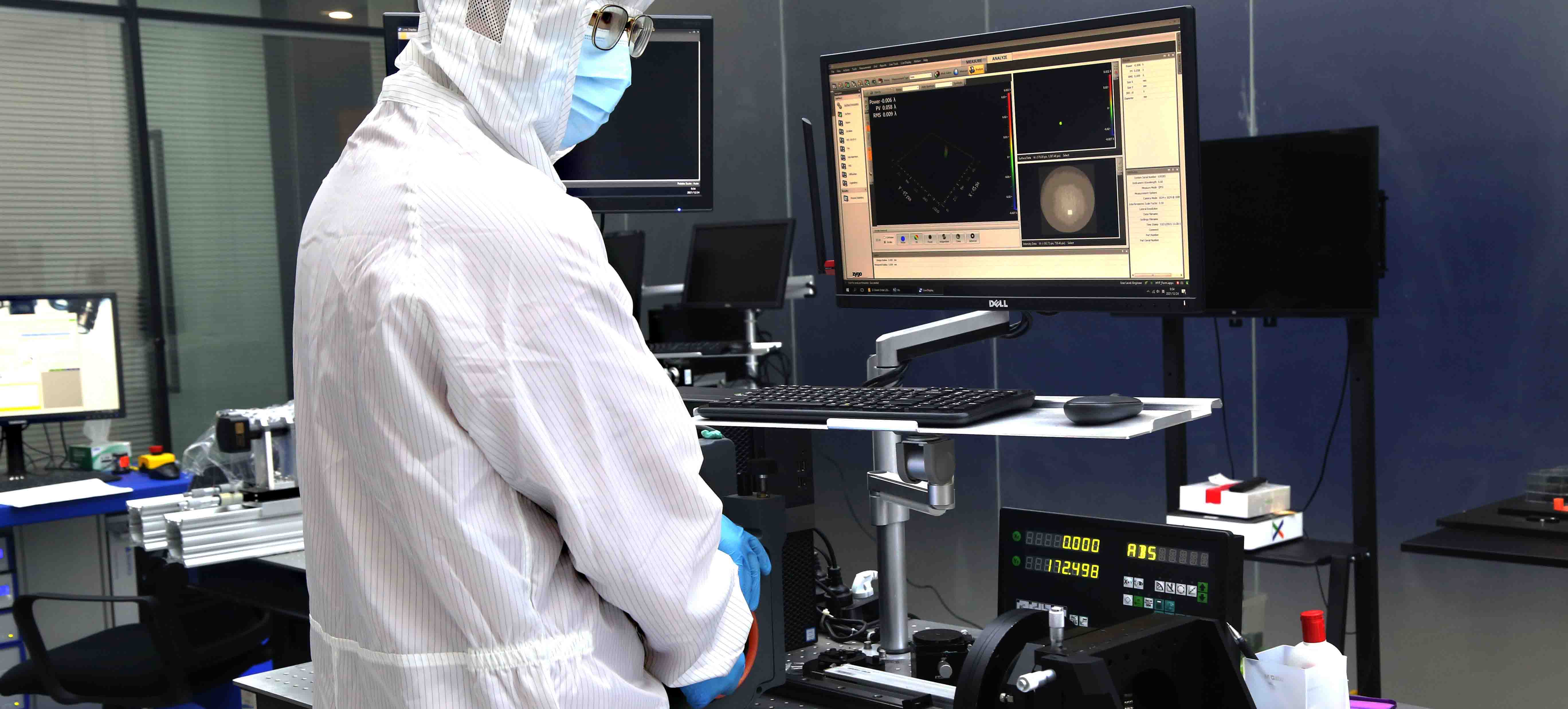 2. Nicolet iS 20 FTIR Spectrometer

The Thermo Scientific™ Spectrometer offers unparalleled analytical accuracy for FTIR spectroscopy, enabling us to verify the materials can meet your application needs before production begins.
Accurately detect transmission, reflection/ absorption at high spectral resolution (0.25 cm-1) and single-to-noise ratios (50,000:1)

Consistent spectral data

OMNIC Specta software, including a library of >9,000 chemical spectra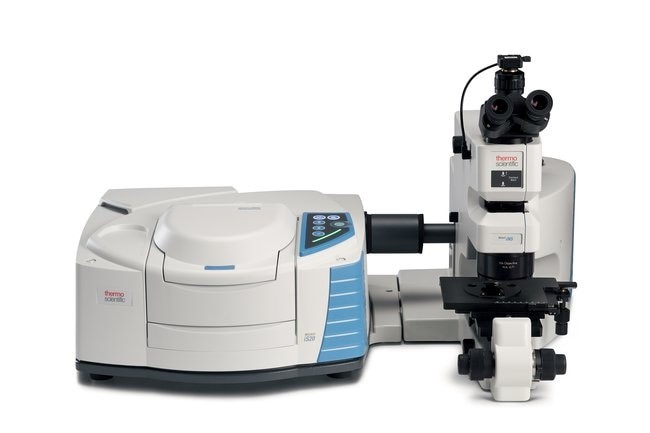 3. Mitutoyo Profiler Roundtracer
Aspheric contour/ profile measurement

SAG value and tolerance verification

Fit distance & Angle

Optical axis inclination
4. Zeiss® CMM Coordinate Measuring Station
Precise Coordinates measurements

High-speed scanning with outstanding accuracy and precision

True position

Circularity/ Cylindricity
5. Trioptics ImageMaster® HR MTF Station
Capability to test NUV/VIS/NIR spectrum

Ultra-wide field angle of ± 110°

Max. image height of ±23 mm

Collimator range:50mm~500mm

EFL range of the sample: 1mm~150mm

Spatial frequency: 500 lp/mm, 1,000 lp/mm

Accuracy(MTF on-axis and off-axis)

±

0.02 MTF
6. Trioptics Centering Station
Generate optimal centration to each lens build
Precise wedge measurement
EFL measurement +/-0.5%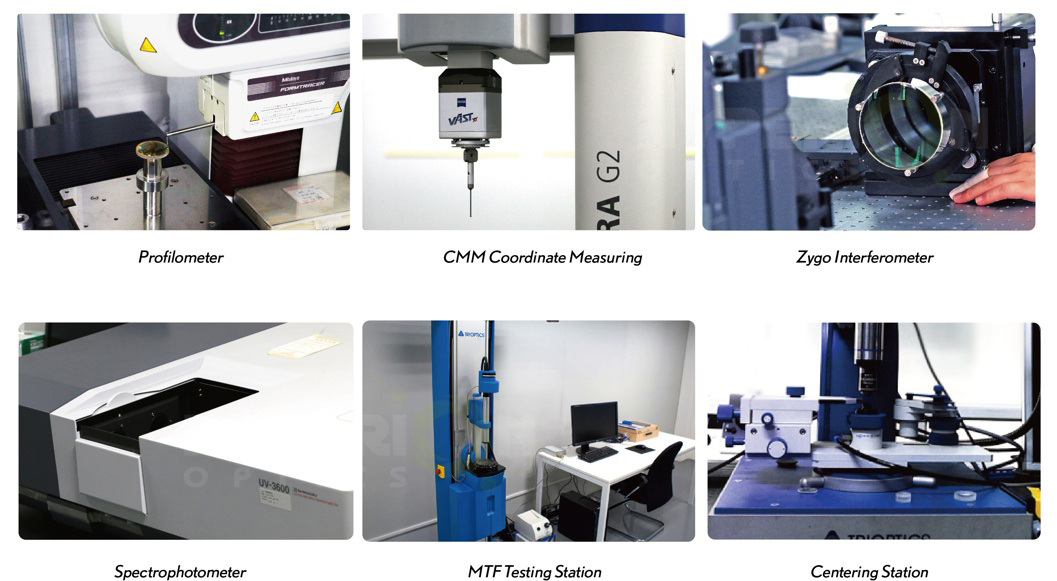 7. Mechanical Measurement
Hyperion employs a range of mechanical inspection tools such as dial gauge, vernier calipers, micrometer to accurately verify dimensional measurements of our optics. We can test dimensions between 0-300mm to an accuracy of +/-3μm. All the devices are calibrated in accordance with ISO: 9001:2015 and Chinese GB standard.

The below chart illustrates the typical inspection protocols involved with each lens component and assembly fabrication: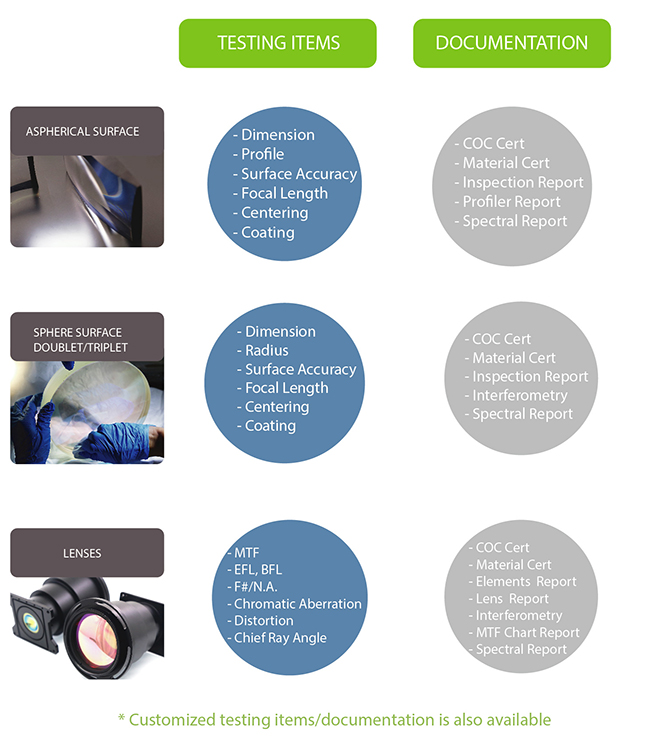 Hyperion's QA engineering team goes above and beyond to proactively calculate every lens focal length to verify the product before shipment during final QA process. Each lens' focal length will be recorded on the inspection report.

Please reach out if you have further questions about our metrology capabilities or want to customize a QA process based on your application, our engineers would be happy to help.