LRIP Rapid Prototyping
Hyperion Optics has cutting advantages to provide customer rapid prototyping service no matter your project is LRIP (Low ratio initial production) or on concept approval purpose.
Various fast material accesses, such as Schott, Ohara and CDGM. We also offer mold pressed substrates for prototyping at competitive price
More than 6000+ test plate, which will dramatically shorten the overall lead time to deliver
Specialized prototyping production team, better internal resources aiming at deliver within 4 weeks, from grinding, polishing to coating
We encourage customer to communicate with us before your design closure, to verify with us per the material availability, material lead time, best solution of substrates selection and even fabrication tolerance definition, consultation is totally free. We always provide the most practical suggestions to avoid unnecessary extended delivery.
Fast Molded Substrates



Raw Material Preparation Pressing vs. Slicing (Prototyping Qty)
Sometimes, designers might come across with situations such as 5-10 set lenses, more than 5 sphere elements from different glass vendors; rarely can they find a price competitive manufacturing solution, since the right sized materials availability.
Unlike most Chinese vendors, Hyperion Optics has full access to Schott and Ohara glasses. Please see our glass stock for your reference . Furthermore, all glass listed are all in pre-annealed sheet form. This pressed substrates solution has +/-0.00002 precision refractive index tolerance after fine annealing; typical lead time is 2 weeks from P.O. placement.
Our engineers will calculate to advice whether manufacture from glass strip or molded substrates with consideration of your project scale, to reach the most cost effective result. We have direct support from domestic glass molding vendors who strategically offer low MOQ molding service with the most reliable annealing technology, totally no waste of your precious project budget.
Flexible Manufacturing Planning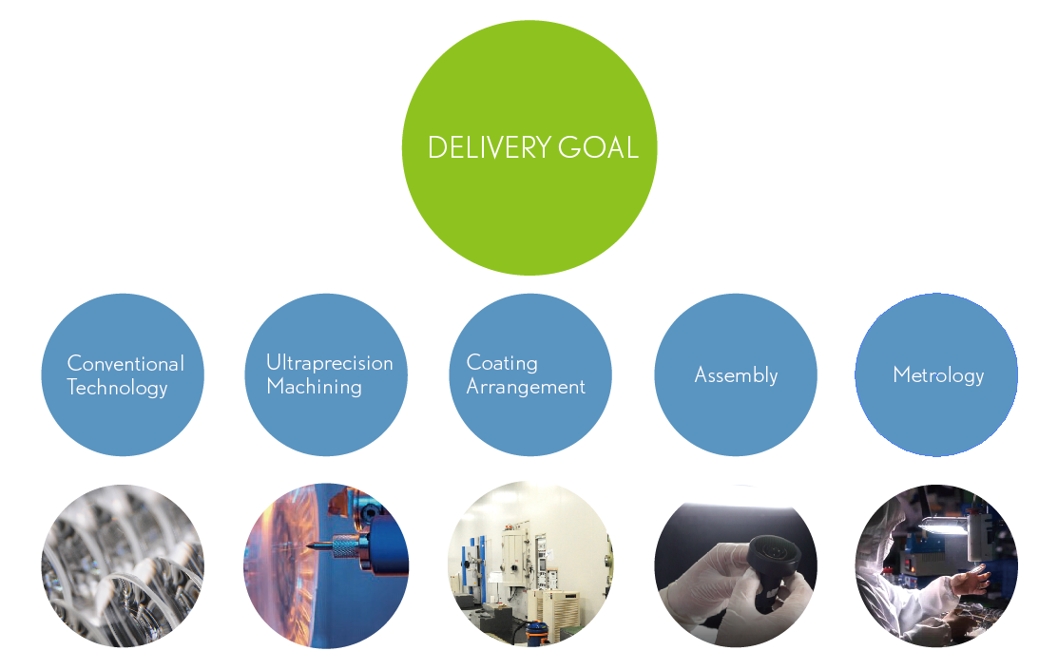 Hyperion Optics equipped with the most advanced manufacturing devices, meanwhile for LRIP projects, we can easily mobilize internal resources.
1. Test plate match. Hyperion Optics has more than 6000+ test plate, meaning if our test plate stock radius data match your design, you do not need to pay for the test plate as well as a relative lead time can be shortened.
2. High surface accuracy by conventional processing method. Our polishing operators have nearly 20 years' experience, supremely qualified for elements with 1/8-1/10 lambda surface flatness job.
3. Our aspherical machining and polishing techniques ensure you don't need to procure aspherical parts somewhere else.
4. For regular visible coating specs, LRIP projects can be arranged along with our regular daily coating operation, cost less.
Discuss with our sales engineers to explore how Hyperion Optics can make your procurement easier and faster. Read more of our production capability(Optical Components + lens assembly).