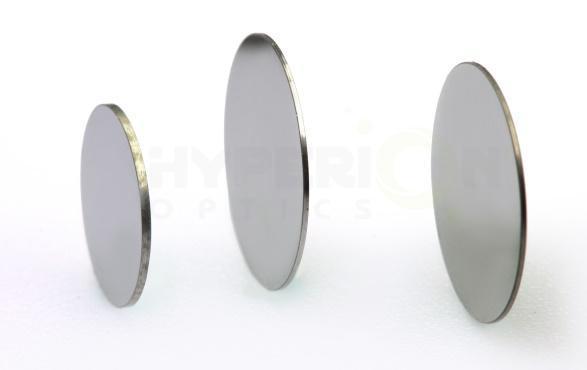 In the range of 2-12 μm, germanium is the most commonly used material for the production of spherical lenses and windows for high efficiency infrared in imaging system. Germanium has a high refractive index (about 4.0 through 2-14μm band), usually do not need to be modified due to its low chromatic aberration in low power imaging systems.

Hyperion Optics utilizes precision double polishers to produce Germanium windows at competitive pricing. We strictly control every critical parameter at different processing stages, such as surface accuracy and every physical dimension to meet tolerance requirement. We provide special power controlled windows i.e. one surface with low power, while polish the other side with high power ring. Please talk to one of our technicians for further information.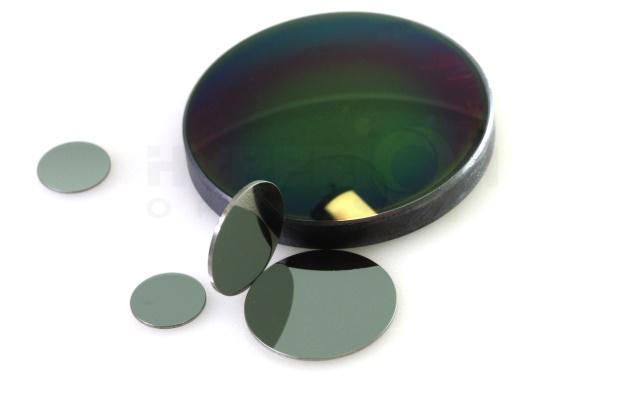 Germanium Windows

COMMERCIAL GRADE

FACTORY STANDARD

PRECISION GRADE

Diameter Tolerance(mm)

+0/-0.05

+0/-0.03

+0/-0.025

Center Thickness(mm)

±0.01

±0.03

±0.025

Parallelism (Arc min)

6

<3

<1

Cosmetic(MIL-C-13830A)

100-80

40-20

20-10

Figure Tolerance inλ(Pow/irreg)

5 - 2

2 - 1

1 - 1/4

Coating (T% avg)

96% @ 3-5um/7-14um.    95% @ 4-12um

Materials

Optical Grade Germanium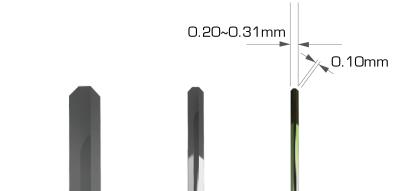 Aside of conventional Germanium window products, Hyperion Optics provides Ultra-thin germanium uncoated substrates for coating application. Upon custom requirement, we are able to fulfill as thin as 0.20-0.31 mm in center thickness, diameter as small as 3-5mm. Outer diameter special treatment is also available upon request, with extreme precise control of beveling <0.1mm for each face. Our Ultra-thin products are measured 100% individually to secure quality. Check our Ultra-thin category inventory list to match your potential demand.
| | | | | | | |
| --- | --- | --- | --- | --- | --- | --- |
| Ge Ultra-thin Windows | Diameter Tol (mm) | Center Thickness(mm) | Power (Lambda) | Cosmetic | Bevel(mm) | Chips(mm) |
| Dia 6 mm | +0/-0.05 | 0.31±0.02 | <1 L | 40/20 | <0.15 | <0.10 |
| Dia 8 mm | +0/-0.05 | 0.49±0.02 | <1 L | 40/20 | <0.10 | <0.10 |
| Dia 9.5 mm | +0/-0.05 | 0.49±0.02 | <1 L | 40/20 | <0.15 | <0.10 |
| Dia 11 mm | +0/-0.05 | 1.00±0.02 | <1 L | 40/20 | <0.10 | <0.10 |
| Dia 12 mm | +0/-0.05 | 0.31±0.02 | <1 L | 40/20 | <0.15 | <0.10 |
| Dia 12 mm | +0/-0.05 | 0.20±0.02 | <1 L | 40/20 | <0.10 | <0.10 |
| Dia 12 mm | +0/-0.05 | 0.29±0.02 | <1 L | 40/20 | <0.20 | <0.10 |
| Dia 15 mm | +0/-0.05 | 1.00±0.02 | <1 L | 40/20 | <0.20 | <0.10 |
| Dia 15 mm | +0/-0.05 | 0.49±0.02 | <1 L | 40/20 | <0.20 | <0.10 |
| Dia 18 mm | +0/-0.05 | 0.31±0.02 | <1 L | 40/20 | <0.15 | <0.10 |
| Dia 21 mm | +0/-0.05 | 1.00±0.03 | <1 L | 40/20 | <0.20 | <0.10 |