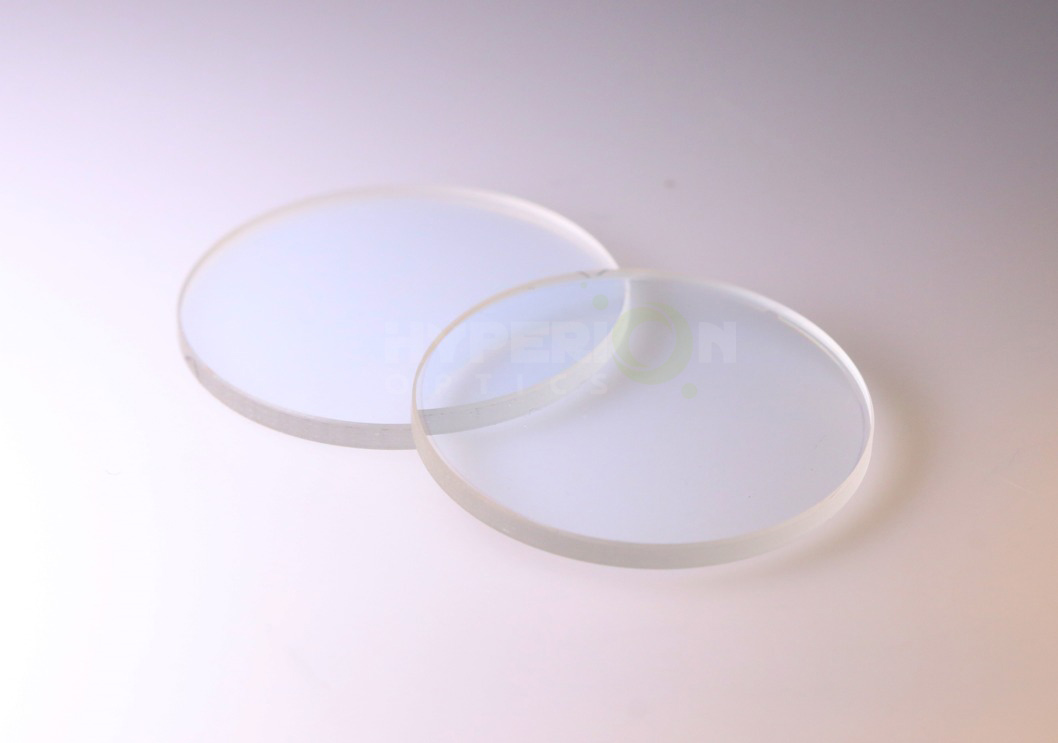 Hyperion Optics supplies a wide range of custom Quartz, UV fused silica and IR fused quartz windows through UV to infrared spectrum.
Custom quartz windows: have a useful transmission range from 0.26 visible to 2um in the infrared, which working temperature up to 1050°C, with typical AR coating applied, quartz windows are suitable for most visible to infrared applications.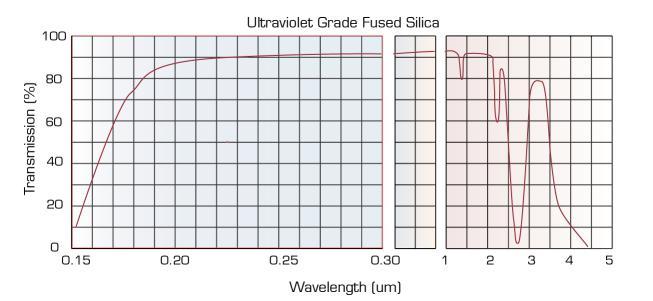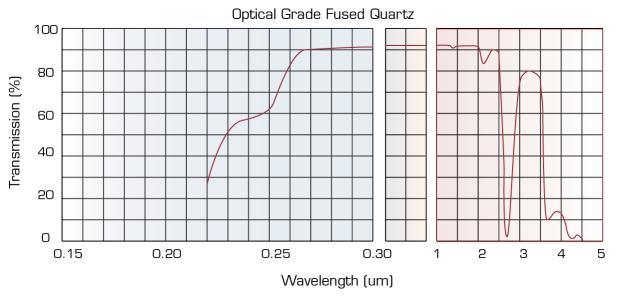 Custom UV grade fused silica windows: We have access to both Corning 7980 and Chinese equivalent JGS1 both working well from 0.17um, suitable for spectroscopic application in UV range.
Quartz and FS Windows

COMMERCIAL GRADE

FACTORY STANDARD

PRECISION GRADE

Diameter Tolerance(mm)

±0.05

±0.03

±0.0125

Center Thickness(mm)

±0.01

±0.03

±0.025

Parallelism (Arc min)

6

<3

<1

Cosmetic(MIL-C-13830A)

100-80

40-20

10-5

Figure Tolerance inλ(Pow/irreg)

3 - 1

2 - 1/4

1 - 1/10

Coating (T% avg)

96-98%

99%

99.5%

Materials

Quartz, UV grade fused silica