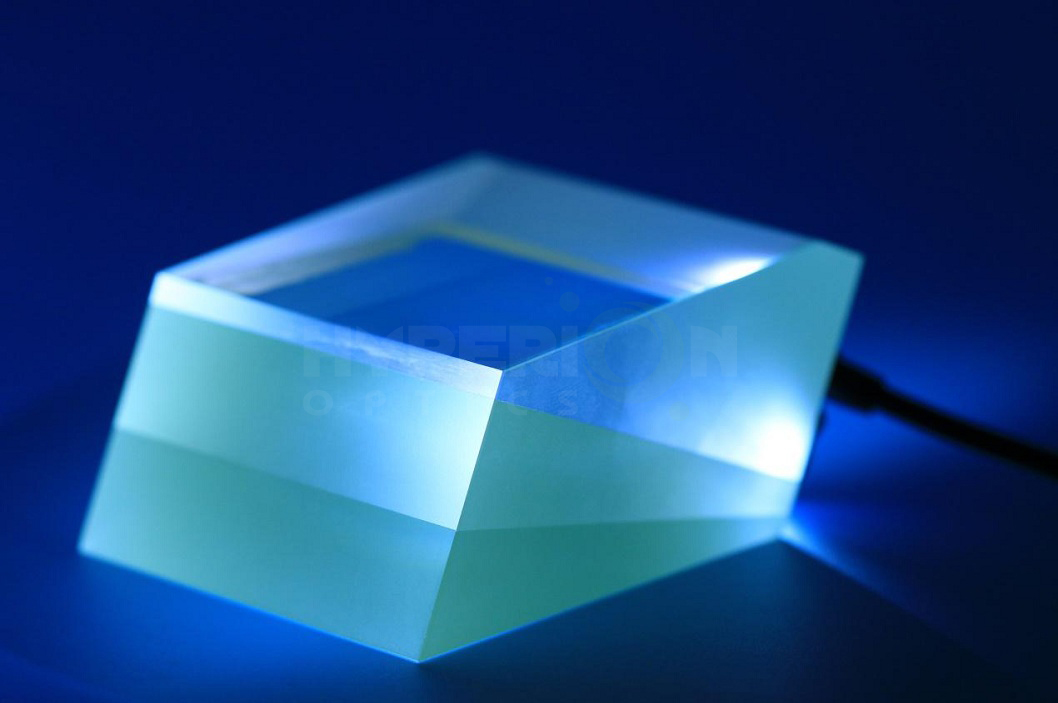 A roof prism is a reflective optical prism containing a section where two faces meet at a 90° angle. Reflection from the two 90° faces returns an image that is flipped laterally across the axis where the faces meet.
The roof prism is characterized by that the beam is split in half; half of the beam hit the first face, and then the other side, while the other half of the beam is inverted. Thus, a roof prism can be used with distance to the focal plane, or slight distortions will be introduced. In addition, the included angle between the two surfaces must be very close to 90, or the image quality will be regarded.
Roof prisms are suitable elements for telescope or any other applications that involve image splitting, or bending beam by 90°for maintaining the expected imaging direction.Commonly the processing technology of the right angled roof prism is mature, it is easy to achieve high accuracy, and the accuracy of 1 ~ 2 inch in diameter prism can be controlled within 2 seconds.
Roof Prism

COMMERCIAL GRADE

FACTORY STANDARD

PRECISION GRADE

Dimension Tolerance(mm)

±0.05

±0.03

±0.02

Angle Tolerance( Arc min)

5'

1'

2"

Cosmetic(MIL-C-13830A)

80-50

40-20

20-10

Flatness  @632.8 nm

2 Lambda

1/2 Lambda

1/4 Lambda

Coating (T% avg) VIS

96-98%

99%

99.5%

Coating (R% avg) VIS

96-98%

99%

99.5%

Materials

Optical Glass,  fused silica