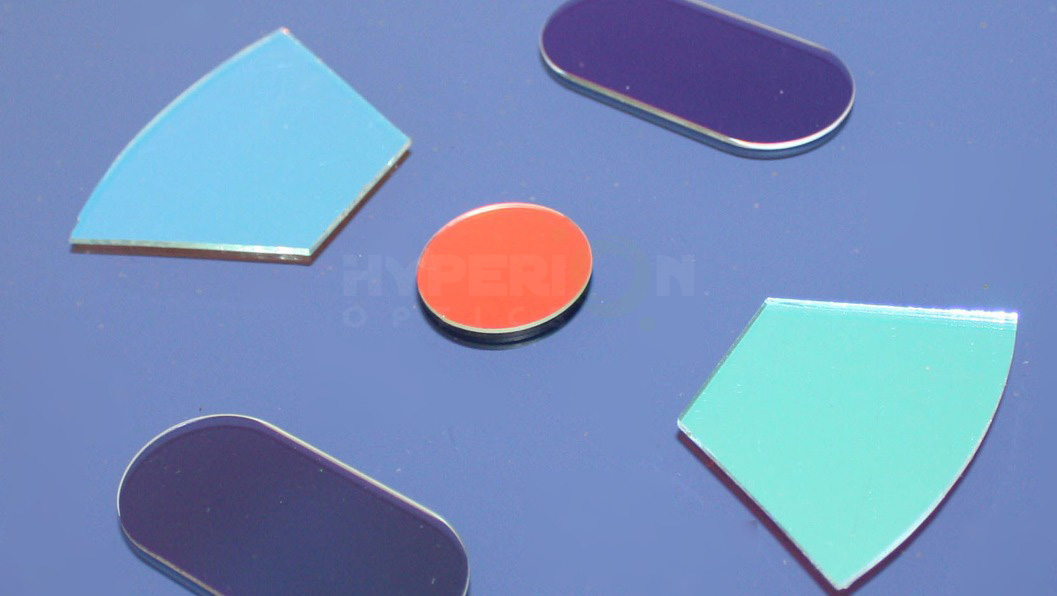 Hyperion Optics's complete range of cost effective dichroic filter range offers superior transmission, reflection and absorption characteristics.
Dichroic filters consist of thin film dielectric coatings on glass and exhibit sharp transitions between transmitted and reflected wavelengths. Dichroic filters are similar to traditional interference filters but differentiate themselves by reflecting all unwanted wavelengths. Consequently our dichroic range also offers minimal absorbance characteristics.
Our dichroic filters are available in longpass, shortpass, bandpass, bandblocking and colour correction types over a range of wavelengths. Dichroic shortpass and longpass filters can also act as hot and cold mirrors respectively. Click on the links below for more information on individual dichroic filter types.