Hyperion Optics has over a decade of experience in optical and mechanical design, manufacturing, and optical assembly. With the rapid growth in the photonics market and an increasing demand for precision and accuracy, we have heavily invested in our fabrication technology in order to better serve the optics community.
Hyperon Optics has expanded its fabrication capabilities through employing skilled optics technicians and investing in advanced devices and equipment. A few examples include the Optotech machining and polishing station and the Ametek aspherical machining device. On the metrology side, we are equipped with the latest Zygo Verifire™ interferometer and MTF testing station. From manufacturing to inspection, we at Hyperion believe that our value lies in the reliability of our technology and the talents of our people.

Our optical and engineering team consists of 15 optical experts who have expertise and familiarity with high-end applications. Our engineers' specialty and understanding of the optical system can ensure that your needs would be fully understood and met. We are especially proud of our professional customer service that offers full support throughout the products' life cycle.

Our production team has been serving our valued customers for massive projects with excellent quality parts delivered; in return, our team is becoming mature in terms of potential production risks finding and pre-cautious regarding specific parameters during prints review. This is imperative that as a lead custom lens manufacturer, it is our duty to avoid unnecessary production failure after careful specs examination.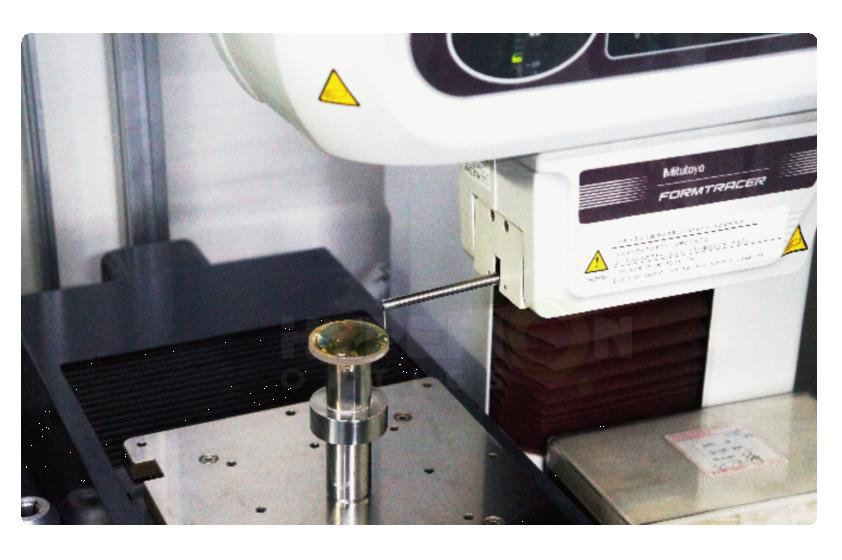 Over the past 12 years, Hyperion has built a rich portfolio of successful client stories. In return, our team has gained maturity in terms of potential production risks detection and precaution regarding specific parameters during prints evaluation and review. In our quotation process, it is our common standard that we bear the responsibility of careful review and specs examination to avoid production pitfalls. In many cases, our effort has paid off as we worked with our clients to revise their specs in favor of manufacturability and cost-savings.
For instance, we typically simulate the aspherical equation even during the RFQ process to ensure that there there are no misunderstandings, and that if any potential failore, can be avoided prior to actual production. For aspherical designs that we are not confident about, we offer free trial on low-cost material for feasibility testing upon request to understand and study the production challenge.
Besides continuously improving our fabrication technology, we still manufacture and hold pride in our conventional methodology that involves high-speed polishers and machinery. With our outstanding production staff and metrology procedure, we are confident to deliver high-quality precision optics for you and your company.